Welcome to Mark Laguë Fine Art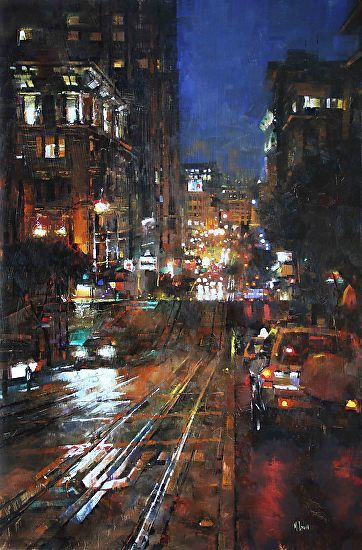 -I am honoured to have been asked to be the judge for the January 2013 BoldBrush Painting Competition
-My painting "San Francisco Whites" was awarded finalist by judge Kathy Anderson in the October 2012 RayMar Art Painting Competition
-My painting "San Francisco Whites" was awarded 3rd place by judge Dan Beck in the September 2012 BoldBrush Painting Competition
-My painting "Manhattan Gold" was awarded finalist by judge Michael Godfrey in the August 2012 RayMar Art Painting Competition
-My painting "Manhattan Gold" was awarded 2nd place by judge Tibor Nagy in the August 2012 BoldBrush Painting Competition
-My painting "Michigan Ave." was awarded finalist by judge Jennifer McChristian in the July 2012 RayMar Art Painting Competition
-My painting "Chinatown Showers" was awarded finalist by judge Joshua Rose in the April 2012 RayMar Art Painting Competition
-My painting "L.A. Expressway" was awarded finalist by judge Lindsey Bittner Graham in the September 2011 BoldBrush Painting Competition
-My painting "Piggy-Back" was awarded finalist by judge Kate Palmer in the May 2011 RayMar Art Painting Competition.
-My book "A Brush with Vision" has over 100 reproductions of paintings from 2004-2011. Click the link for purchase info and to see a preview of the first 15 pages: http://www.blurb.com/bookstore/detail/2744218?utm_medium=social&utm_source=facebook&utm_campaign=bookstore-share
-Click on the link to read my interview with Creative Catalyst Productions: http://bit.ly/LagueInt
All images on the website © Mark Laguë.